Applications are currently being accepted!
To apply please click on the "Apply Now" button above.
Applications are due by 5pm EST on December 1, 2014. 
Eligibility:
The NIH Fogarty-funded Northern Pacific Global Health Research Fellows Training Consortium offers mentored clinical research training experiences in one of seven collaborating low- and middle income countries to post-doctoral trainees and doctoral students in the health professions who are U.S. citizens or citizens of our collaborating countries.
You must be a citizen or permanent resident of the United States or one of our seven collaborating countries. 
You must have completed an advanced degree or training program* (Medical Residency; fellowship) within the last three years
Note: You do not need to be a student or trainee of a consortium institution in order to be eligible for the fellowship. We accept applications from individuals with affiliations within the US, Kenya, Ghana, Uganda, Cameroon, China, Thailand, and Peru. Citizens of Canada, the UK, and other high-income countries are not eligible for this program.
*A Master's of Public Health does not qualify you for this program.
Submitting an Application:
A complete application includes:
1) An online application form including an NIH Bio-Sketch.
2) A minimum of 2 letters of support but maximum of 3 letters will be accepted. Letters should be emailed to: ythomas@washington.edu. Only letters received by December 1 will be considered.
Questions?
Please review this page for a list of common questions regarding the program and application process. For any additional questions, please email Nicole Hobbs: hobbsn@uw.edu.
This application is only for the Northern Pacific Global Health Consortium. Depending on your research interests, you may want to explore the other consortia that work in different countries: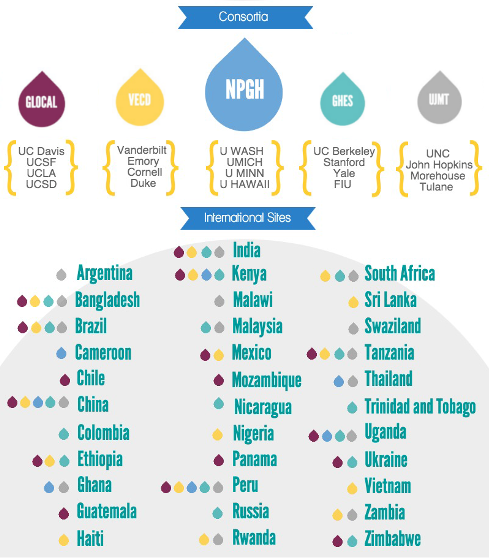 by